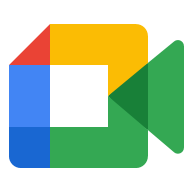 Google
The 2020-21 school year at DHS has certainly been different from past years. Hybrid and virtual classes have become the norm leaving teachers and students to navigate the foreign world of Google Meet. 
The newest students of DHS have had to deal with issues that come with switching schools combined with the hybrid/virtual schedule. However, with all that has been stacked against them, the freshmen of DHS have approached this year with optimism and good spirits, willing and ready to do everything in their power to make this year great.
Julia Caron, an incoming freshman, has dived into this year with vigor, joining multiple clubs such as debate and DECA, along with the field hockey team. The high school workload is time consuming, she explained, but she has enjoyed high school as she has been able to talk and spend socially distanced time with friends within school. Caron stated that the teachers at the high school are "all so awesome and are always super inclusive, giving everyone chances to speak or have one-on-ones with them."
Her attitude shows how positivity has endured within the Class of 2024.
Caron stated that [out of her classes] the norms of orchestra have been altered the most, as a result of the COVID-19 restrictions. She elaborated that was because, "in all the years previous we would all have stand partners [I would be paired with another violinist and we would sit together and share music], and all of the kids in my class would be in super close proximity." This new situation within the orchestra has made the class different than previous years, which took a bit of getting used to. 
 As for the high school, she said that everyone has been "super welcoming and kind" and that everyone has made the transition easier from middle school. 
Lily, a freshman coming from the Westport area, has had little trouble emerging herself in the high school, joining the high school community seamlessly. The high school academic structure did challenge and that she was "getting a lot more work," then she was ever getting before. Which, while being expected with the increased rigor of the classes, is still a huge step up from the workload received in middle school. 
COVID-19 has provided some struggle for her academic life. One of her classes is currently unorganized, which has created a situation in which many tests and quizzes are from material she has never seen. She said that "other students who have that class also experience that same frustration."
Colette Fitzpatrick, a freshman with an older sister in the high school, has entered the high school with a smile and a positive attitude. The schedule is "pretty manageable," she said, explaining how she organized her work by keeping a Google Doc and updating it throughout the day so nothing was overlooked. Colette had some trouble navigating the school but got "the layout down pretty quick for the core classes." She explained that the teachers create a comfortable environment for students. 
Within the social aspects of school some students have had trouble because "the mask muffles speech," said Fitzpatrick, and the spacing of desks makes interactions different. Classes have been eerily quiet, but "since the classes are smaller," Fitzpatrick said, interactions can be as natural and enriching as in previous years. 
Freshman Lucas Waite, hailing from DMS, said that "the workload has been relatively tough compared to the other years." An idea shared by other freshmen in his class, he said that "it's mostly due to the fact that online makes the work harder to organize." Organization has been instrumental to the success of students, but learning to organize is not easy, especially in the era of COVID.
 Waite said that he regretted the fact that he hasn't "been able to interact much with the other students outside of talking on the way to classes." However, the online partner work via Google Meet has made interaction easier and more common, if not comfortable. 
"I can't form as direct of a bond as in other years with the teachers," Waite said, "but I still feel like I know them more than I did at the beginning of the year by a lot. I would call all of my teachers friends."
This year has not been easy on anyone, but the Class of 2024 has been able to persevere. DHS was lucky to receive such an optimistic freshman class that will continue to add to the school's community and spirit for the rest of their high school experience.