Looking back on the last four years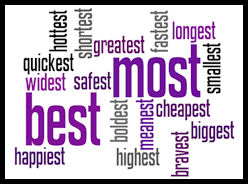 Hang on for a minute...we're trying to find some more stories you might like.
Warm weather and increased tardiness forebode the day that seniors have been anxiously awaiting all year long: graduation. Our wearied eyes and diminished motivation have seen far too many essay prompt questions, unannounced quizzes, and math problems these past four years, and we are ready to leave.
We've surpassed the awkward freshman stages and have finally become accomplished, young adult seniors who set the standard for sophistication at DHS. High school has left us with a plethora of stories and has taught us a lot about ourselves. The juicy high school gossip that has echoed down the hallowed white halls of DHS these past four years will always be a part of us.
Let us take a second and reflect on these past four years as the Class of 2016…
The competitive spirit of the seniors has always been an admirable one. Whether it's gym class or any Stang vs. Dartmouth game, the senior class has always had an unyielding drive to win – that SouthCoast Best Fan Section award doesn't win itself, and neither do the back to back titles of football state champs. Our hockey team beat Bridgewater-Raynham for the first time this year, and volleyball has gained increasing popularity these past few years, as well. On the other hand, besides athletics, things haven't always been stellar these past four years.
The fall pep rally of 2013 is certainly one for the books. In the middle of the junior class skit dance, a girl fell while coming down from a flying leap and broke her ankle in front of the entire school. What made it worse is that at first, none of the other dancers noticed that she had fallen and the rest of the school watched on, unsure if her writhing around in pain was part of the skit. A girl in the bleachers passed out after watching this accident unfold, someone rode his bike around the gym, and the freshmen were Silly Stringed all amidst the chaotic screams of students and administrators.
Once the Class of 2016 became upperclassmen, it was clear the DHS pep rally scene was going to change. Not only have we been back to back football state champs, but we've also won the fall pep rallies in both 2014 and 2015. I guess you can say we know how to give that "great substantial yell."
However, the political scene at DHS is a different story. We've gone through a rollercoaster of policy changes and rules that make absolutely no sense. The dreadful airport security lines of freshman year to enforce the dress code angered students and parents alike. Students were left feeling uncomfortable after being examined with such scrutiny by administration. With sophomore year came NEASC, and with NEASC came the drab, white "Core Values and Beliefs" posters plastered all over the school.
Along with Principal John Gould, junior year brought the potential change of our beloved Indian mascot and the sartorial scandal of changing the color of graduation robes to all green. Not to mention the hours we spent in STAR and PARCC standardized testing.
Getting rid of the Lunch Show was also quite a downer this year. Dealing with bomb scares as freshmen until we matured to seniors has definitely been a low, too. However, we did get those awesome picnic tables in the courtyard.
At least after Mrs. Lynch's departure we no longer had to worry about there being a repeat of her "water bottle incident," when she refused to let students leave the cafeteria to return to class until she was able to find her presumably stolen water bottle.
Ultimately, there have been a lot of good changes the Class of 2016 has brought to DHS. In 2014 we helped lower the parking pass fee from $100 per year to $60 per year. We brought NOLA Rollers back to DHS in 2015. The formation of clubs such as the Poetry Club, Gender Politics Forum, Robotics Club, and Ultimate Frisbee Club were a great addition to DHS's list of extracurriculars. Also, there's no need for after sessions after too many tardies anymore! Just a lunch detention will do. Actually, the increased tardiness of the senior class has made lunch detention the cool place to have lunch these days. Practically every senior is there.
There are going to be a lot of little things about DHS that the senior class will miss. It was always great to walk into class and see that you had Ms. Jordan as a substitute that day. Even the smallest things like a "How ya doin'?" from Mr. Humason can cheer you up.
And when we gave 92-year-old cafeteria worker Flo a plant on her last day at DHS, it showed our true appreciation for not only the teachers at DHS, but all of the staff members and the hardwork they put in for the students.
Whenever DHS had a spring musical, you knew you had to go see it and watch Patty K. hit some heavenly high notes with the perfect ratio of sass and class. And let's not forget Nate Correia's presidential speech of 2014. Calling out the other candidate as a "self-absorbed narcissist" and being escorted off stage by administration is DEFINITELY the proper way to win over your classmates.
One of the best DHS moments ever for the senior class was this year's Mr. Dartmouth. Josh Sousa's talent act has forever branded the image of Mrs. Costa cooking malassadas in our  minds. We learned Shawn DaSilva clearly has a thing for…younger girls. Who knew football star Cooper Smith could play piano so beautifully? And as for James Cassell, after that killer dance to "Chandelier," it was clear that the Class of 2016 was quite the eclectic group.
Earlier in the year, The Spectrum published an article that mentioned some superlatives that we think should be added to the list of superlatives given at the homecoming dance. So, we've decided to award those superlatives with a few additions in this article:
Most Likely To Be Living With Their Parents In 10 Years – Nick Marques, Samantha Dedeus
Most Likely To End Up In Prison For Not Filing Their Tax Returns – Dylan Mota, Demitra Avramides
Most Likely To Organize Anarchy Against School Admin – Amy Koczera, Bryce Boswell
Dopest Mixtape – Kid Craig, Alice Goodman
Most Likely To Be A Teacher At DHS – Shawn DaSilva, Megan Lizotte
Most Kindhearted – Emily Alves, Sean Smialek
Most Likely To Be Caught Sleeping In Class – Nate Demello, Reid Santos
Most Likely To Be Yelled At By A Teacher – Jess Lacombe, Nick Bourgault
Worst Case of Senioritis – Abby Ackerman, Chris Martin
Best "Bro-Mance" – James Cassell, Connor Hummason
Best Person To Be Stranded With On A Desert Island – Skylar Barthelmes, Josh Sousa
Most Changed Since Freshman Year – Dominic Bellizzi, Belinda Zhu
Unsung Hero – Rebecca Marszalek, Austin Vincent
Most Ambitious – Jaein Jung, Devon Duarte
Most Sarcastic – Jacob Oliveira, Abby Manchester
Most Likely To Get Lost In DHS On The Last Day Of School – Caroline Baglini, Noah Quigley-Mello