Indoor percussion through the eyes of a winter guard performer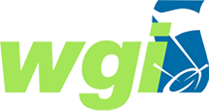 Hang on for a minute...we're trying to find some more stories you might like.
The 2017 Dartmouth High School Indoor Percussion program, Emotional Roller Coaster, starts off with performers playing the part of kids entering a theme park. After dancing through the yellow waiting line, the dancers vanish, and the percussionists emerge dramatically from the left and move smoothly sideways in front of the cleverly placed background.
The percussionists wear clown morph suites. The dancers do as well, but with a bright, vibrant yellow dress with polka dots. The morph suits are skin tight leotards that have images of clowns on them with a very dark red color. Their faces are completely painted white. A tear drips from one eye, and a red diamond surrounds the other.
The show is a representation of an Emotional Rollercoaster and is dedicated to Jeff Sacktig (he writes the drill for the marching band and the indoor percussion) whose fiance Michelle Owens recently died of cancer. The show portrays the many emotions that you feel throughout your life. The opener represents the emotions of happiness and joy, which then transitions into sadness, where all the performers come together and portray a dance feature that is supposed to represent being stuck at rock bottom.
The show then transitions to love where senior Arielle Enos wins the audiences and percussionists' hearts, personifying love. Jealousy, portrayed by senior Rose Sylvia, comes in and steals the attention away. Enos then causes an impulsive "fight" between the two representing the emotion anger. As a result of this fight, envy now takes place where four dancers come join the ensemble. Envy then kills the drumline.
Lastly, all of the performers come alive with the successful singer and song writer Sia and celebrate the joy within life.
The major question is: Will they be as successful as they were in the past? The show is not like any show that they have done before. This show is a lot busier and you may even say confusing, but the show is also very well thought out and has a lot of potential to be successful.