What Are You Doing After School?
Many Ways to Get Involved at DHS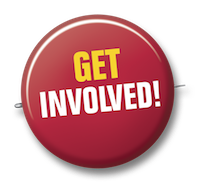 DHS is a leading school in football, soccer, volleyball, marching band, and many other activities, but what do you know about the various clubs that attract students after the school day is finished?
The Age of Empires club meets on Thursdays after school in C24. If all you know about the club or the game is the small group of signs advertising the club on the computer lab door, you are part of the majority. Despite the facts that the club is open to all and that Age of Empires is an extremely easy game to learn, the club has a relatively low attendance every week. History Teacher and Age of Empires aficionado Andrew Apperson, who has been effectively in charge of the club for a number of years, would place weekly attendance between 8 and 10 people. Despite the low number of people coming in fresh to the game, he said, "It's been pretty popular with the kind of people who appreciate this gaming niche."
This low attendance has allowed the group of regular attendees to become close. Senior Alexander Aubin, who has, along with multiple friends, been attending the club since he was a freshman, said "[The club is a] riveting experience."
Another lesser known club here at DHS is the Gender Politics Forum, also known as the Feminist Club. It runs after school on Tuesdays with Mr. Apperson and History Teacher Jamie O'Neil in room C09. Although the name of the club might be deceiving, everyone, feminist or not, is welcome to join. Gender politics is filled with discussion around feminism, the Black Lives Matter movement, and all subjects related to politics and social justice.
Most of the discussions are provoked through articles, documentaries, or something a member brings to the table. "I wanted to talk to people who disagreed with me to broaden my opinion," said sophomore Mary Bancroft.
"I think it's a very important club," said Mr. Apperson. Last year was the first year of the forum and although the attendance was low, both of the advisory teachers are hoping to continue this year.
One of the more well-known clubs at DHS is DECA. The acronym DECA stands for Distributive Education Clubs of America, an international association whose goal is to educate students on marketing, management, entrepreneurship, and business-related topics.
One of the most prominent activities that DECA holds for its students is going to business competitions. At these competitions, students create a judged role play in which they are interviewed to give them experience for a real interview. "DECA is much more than business," said junior Kenney Maxfield. "You're with your team all working for the same goal." A handful of students involved in DECA don't plan on going into business when they're older, but are a part of the club to get job interview experience and to be a part of a team. By getting these tips from professionals, students are becoming more prepared to go out in the real world and become successful.
Animal Cruelty is a new club that was introduced to DHS this year by sophomore Victoria Cosmo. Sophomore club participant Jessica Andrews said, "The club is about bringing awareness to animal cruelty and what the different options are to decrease the number of animals being abused." The club meets Thursdays after school in C23, English Teacher Jessica Lassey's classroom.
"It's not only for a really good cause, it's very relevant since more people are understanding what actually happens to animals, and realizing that they can help," said Andrews.