Winter Sports Preview I: Boys Basketball and Hockey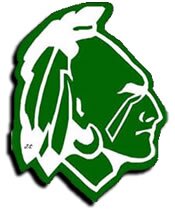 DHS winter sports are just beginning. After two unexpected losses in the playoffs last year for both hockey (which were O.C.L Champions) and basketball, the teams are getting ready for a comeback season. Each team is handling the loss of important players in different ways, hoping for a successful season.
DHS Hockey has just begun: the season for the Indians started on December 10 against Rockland HS. The Indians lost with a score of 2-0.
However, senior Captain Scott Shorrock believes the team will be a "playoff contender."
After losing four out of six of the team's starters, hockey coach Michael Cappello had to go to the drawing board and start from scratch. Shorrock said, "We are going to need the underclassmen to play a big role this season."
Sophomore Will Cote also said the underclassmen will be playing a big role including their goalie Mason Shea who is also a sophomore. Cote said, "It makes it less stressful for Scott and Colby and gives them more time to play their own game."
The hockey team's next game is December 16 home at 5 pm against Cape Cod Regional Tech HS.
Basketball is just around the corner for the Indians. Their first game is on December 13 against Portsmouth at Portsmouth High school at 5 pm. After only losing two key players from the previous season, the team is expected to have a good season.
Senior Luke Clarke said, "I personally think we will do very well."
The Indians have eight seniors this year, and Clarke said they will all be contributing to the team. "There won't be just one star player as there was in recent years," he said.
Clarke added that the team has good chemistry.
Head Coach and Athletic Director Jeffrey Caron spoke about his seniors who have been with him for four years. "They will be asked to lead, mentor, score, and most importantly, defend," he said.