Orchestra to Scotland this summer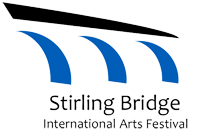 Hang on for a minute...we're trying to find some more stories you might like.
On July 3-12 this upcoming summer, a large portion of the Dartmouth High School String Orchestra, its directors Heather Church and Charlene Monte, and many chaperones and tag-alongs will be in Scotland to participate in the Stirling Bridge International Arts Festival.
This five-day festival gives young musicians the opportunity to perform in castles, theaters, churches, and market towns all over Scotland. The festival attracts a global interest, and its upcoming event will have music groups participating from here in the US, Germany, Canada, and Belgium.
"Not many high school orchestras have this type of opportunity, and it will be amazing to play alongside people from around the world with some of my best friends," said junior Hannah Chamberlain.
The orchestra has been working harder than ever to make sure that their performances in Scotland will be as excellent as they can be. They have been and will be continuing to hold practices outside of school, and over the opening days of summer vacation.
Another way the orchestra is strengthening its quality and overall level as a musical group is by working with composer and performer Dean Marshall, the writer for many of the pieces the orchestra will be performing in Scotland. Marshall will be travelling to Scotland with the orchestra, along with the rest of the 104 travellers coming from Dartmouth. Mr. Marshall was a part of the orchestra's most recent concert, conducting some of the pieces performed in his own unique and passionate manner, one that involves lots of shouts and "heart and soul," as he would say.
Although this trip is centered around music and the Stirling Bridge Festival, the coordinators of the trip, Mrs. Church, and Mrs. Monte, have carefully planned an itinerary that is brimming with Scottish culture and experiences.
The orchestra will be visiting several traditional Scottish castles, ziplining on the longest ropes course in the United Kingdom, and adventuring in many other places including the Edinburgh Dungeon and the Loch Katrine Cruise. In total, the trip will take the orchestra to seven cities in Scotland, these being Edinburgh, Stirling, Luss, Dunblane, Glasgow, Hampden, and Perth.
To close the trip, the orchestra, along with the other festival members, will be performing a a gala in Perth Concert Hall, Scotland's newest performance venue.
Because the trip is going to be so full of Scottish culture and customs, the travelers will have to be flexible with most parts of their daily routines, from the types of food they'll be eating to the length of their showers. Orchestra members and chaperones will be staying at the University of Stirling in dorms and suites that have a common area and a kitchen. This living arrangement will give students a taste of what college life will be like if they live on campus, and with the United Kingdom-styled electrical outlets, limited amounts of hot water, and uniquely complicated locks, there will definitely be some European twists for the orchestra members to experience.
Another situation the orchestra will be facing will be traveling with their instruments. While the cellos, basses, and percussionist Dan Mailloux will have rental instruments already in Scotland for them, the violins and violas will be bringing their own. Travelers are given the maximum of one carry-on for the flight, and for violas and violins, their instruments count as this carry-on.
"I'd rather hold my instrument and have it not break than put it with all of the other luggage," said sophomore Finn Helgesen. "Plus, anything I need on the plane I can put in my case."
Many have already come up with elaborate plans to have a family member share a carry-on with them or bring theirs for them.
"I have no idea what I'm going to do about that yet," said senior Dan Mailloux. "I plan to bring my camera equipment, so I don't even know where I'm going to put everything."
One of the coordinators of the trip who works with schools participating in the festival shared a story to the travelers about his own experience with only being allowed to bring one carry-on on a flight, and how he often duct-tapes two bags together so they count as one, a method that is likely to be used by the Dartmouth travelers on their journey.