Eternal Means Forever: Review of "Eternal Atake"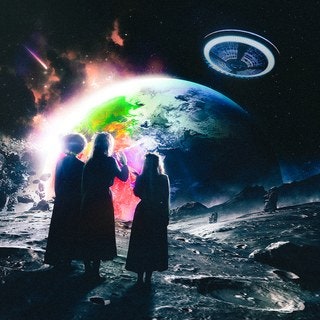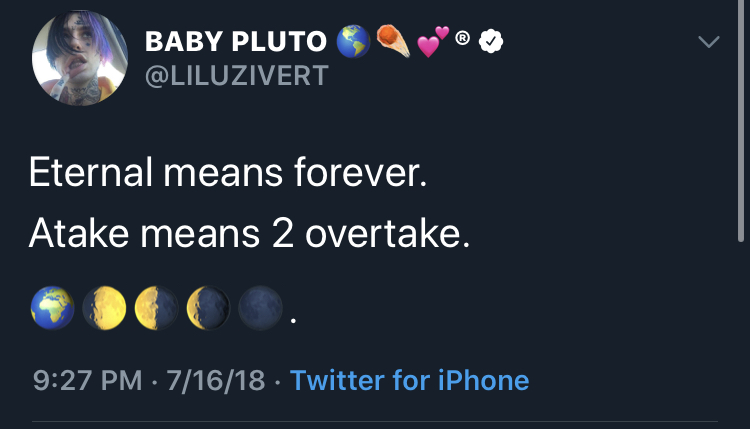 "Eternal means forever. Atake means 2 overtake," tweeted Lil Uzi Vert in July of 2018. It has been a long year and a half since that tweet. A longer three years since the Philadelphia rapper released an album. Lil Uzi Vert is known for emulating Future's technique of releasing music – fast and hot, no time for fans to breathe. From October 2015 through November 2016, Emo/Trap/Bar-spitter rapper dropped four mixtapes (Luv is Rage, Lil Uzi Vert vs. The World, The Perfect Luv Tape, and collaborative mixtape with then-discharged rapper Gucci Mane, 1017 vs. The World) in that span. But for his debut album Luv is Rage 2, it was a prolonged wait til August 2017. What is impeding Lil Uzi Vert from releasing his music? The malicious machine of the music industry. But, this young man decided to fly over everyone through UFO.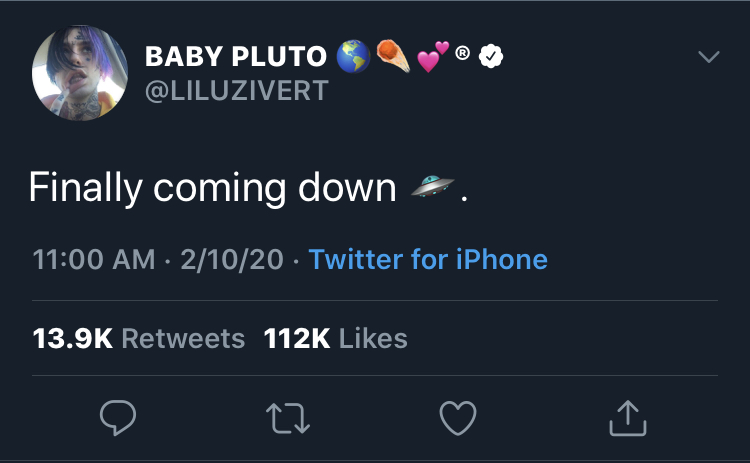 I was sitting idly waiting for a Pre-Calc quiz during third block when I realized I had misplaced my Chromebook in my last block.  Running to Mr. Charest's room, I searched for my Chromebook, but the news of Uzi's long-awaited album Eternal Atake dropping had found me first. I retrieved my Chromebook and ran back to my Pre-Calc quiz. I tried to rush this four question quiz, but Pre-Calc is not all fun. After 30 minutes of partaking in a quiz, my AirPods were blasting Eternal Atake for the rest of the day.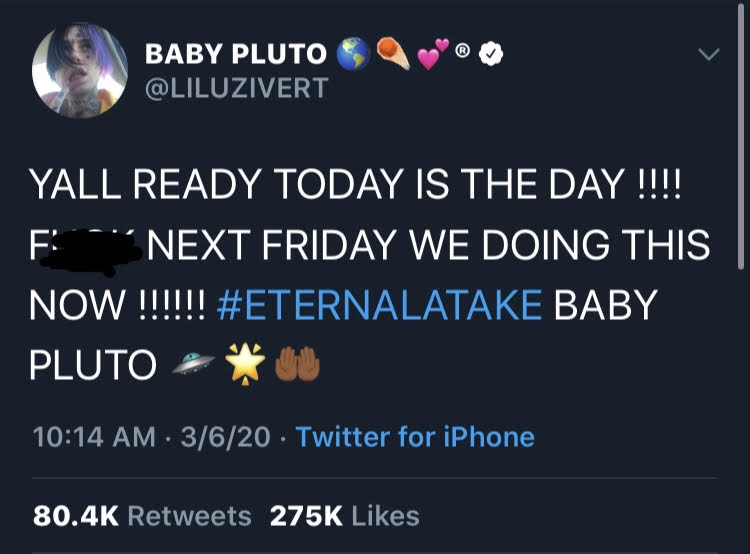 On March 6, Eternal Atake was unexpectedly released, but Lil Uzi Vert announced his album would be released on March 13. "F— next Friday, we doing this now," said Lil Uzi Vert. Eternal Atake has 16 songs and 2 bonus songs ("Futsal Shuffle 2020" and "That Way") while being produced by Brandon Finessin, Bugz Ronin, Chief Keef, Wheezy and many more. The only feature on the album is Syd from the band The Internet on "Urgency."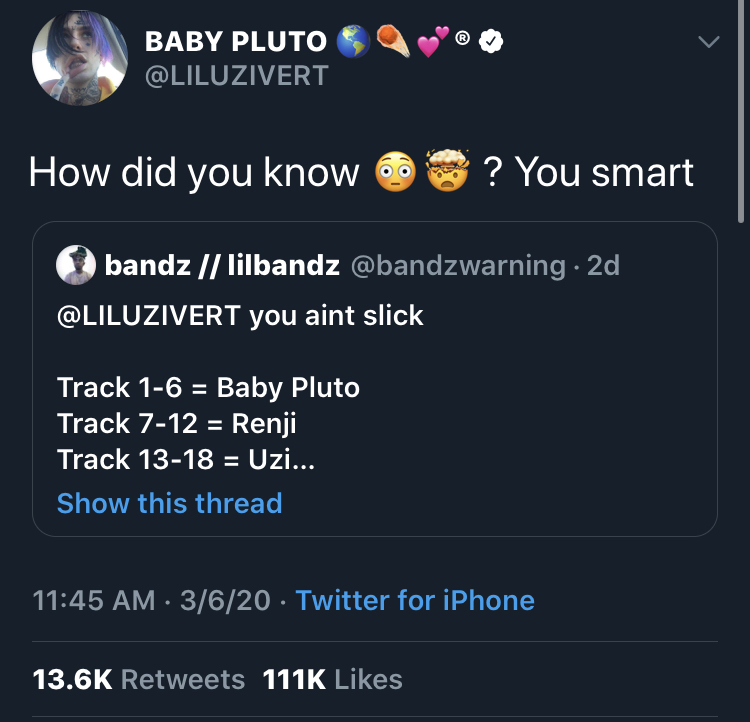 Baby Pluto is the first Lil Uzi Vert's persona introduced. He first notices a UFO crash. The intro "Baby Pluto" expresses the arrival of Eternal Atake, the long awaited album and a story.  Throughout the six tracks, Uzi tries to use an aggressive, braggadocious flow to bring Baby Pluto to life. When Baby Pluto said, "I got static in my city, who f—ing with me," the reaction should've been exhilaration.   "Baby Pluto" is comically dubbed the best song by Baby Pluto. "Lo Mein" moves the story forwards – it is impressive how Lil Uzi delivered bangers while communicating a story all in one – by having Baby Pluto find the UFO. "Silly Watch" has a darker beat with the "Baby Pluto flow." This song is a rager for Lil Uzi Vert to perform for his Eternal Atake concert. 
All of them are.
 "Pop" is just as aggressive as "Silly Watch," but in the end of the song, Baby Pluto is running from aliens and is finally abducted. "You Better Move" doesn't provide anything to the story, but a great song for Lil Uzi Vert to perform. The chorus is Lil Uzi rapping "you better move" over and over.  The conclusion for Baby Pluto is "Homecoming," Baby Pluto escapes from abduction and pushes this button. The button transforms Baby Pluto into Renji. 
The Baby Pluto Chapter is reminiscent to Lil Uzi Vert's Luv is Rage tape because of the litany of aggressive and repetitious lyricism, but reminds old listeners why they are Uzi fans. But, the litany of aggressive and repetitious lyricism and the bass-riding beats does not provide anything new for Lil Uzi Vert. The expected. As he is trying to tell a really creative story, it seems his music-making creativity is lacking.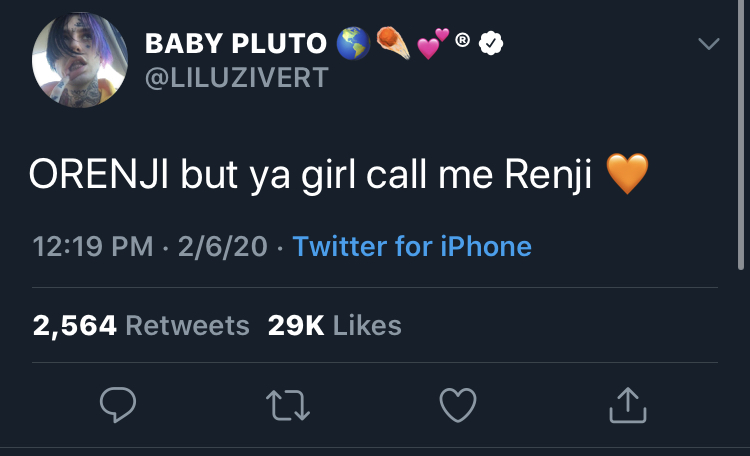 Tracks 7-12 are lighter and a pop flow from Uzi to illustrated Renji, while Renji is freely roaming the UFO. In the first song of The Renji Chapter "I'm Sorry," Lil Uzi is apologizing for a past relationship. The song is reminiscent of Uzi's  LUV vs. The World, and how the album exploits emo-rap through his break-ups. 
"Celebration Station" sounds like a house record that anyone could club to; the story continues in this song. Renji is roaming in the UFO, and then he realizes it's "Bigger Than Life." "Bigger Than Life" sounds like an overused Lil Baby song… but a little bit better. "Chrome Heart Tags" is an impressive work of production by Chief Keef, who also produced "Faneto."  "Bust Me" is a personal favorite because the story is becoming more evolved. There is a choir in the background indicating the aliens are helping Renji to finish his mission. What is his mission?
 At the end of the song, Renji escapes from the UFO by pressing a button. Lil Uzi Vert is using skits at the beginning of songs to move the story forward; this vignette is interesting to listen to for the first six times, but after that, the story is in the way of music. Lil Uzi Vert did say, "This is a Performance Album" via Twitter. So every detail on the album will be expressive and explosive when fans are mosh-pitting. On "Prices," the intro to "Way Back" by Travis Scott is sampled as send off for Renji's return to Earth. "Prices" is one of the best songs on the album (all of them are good, though.)
The Renji Chapter is the weaker third of the album, but I also believe it is the most creative section of the album. It is difficult for this chapter to coexist with the other two because of how beats and lyrics differ. "It's cool, it's sweet, it's nice," tweeted Lil Uzi Vert as he was describing Orenji/Renji.  Uzi tries this failed juxtaposition, but shows the potential of Uzi's music-making skills.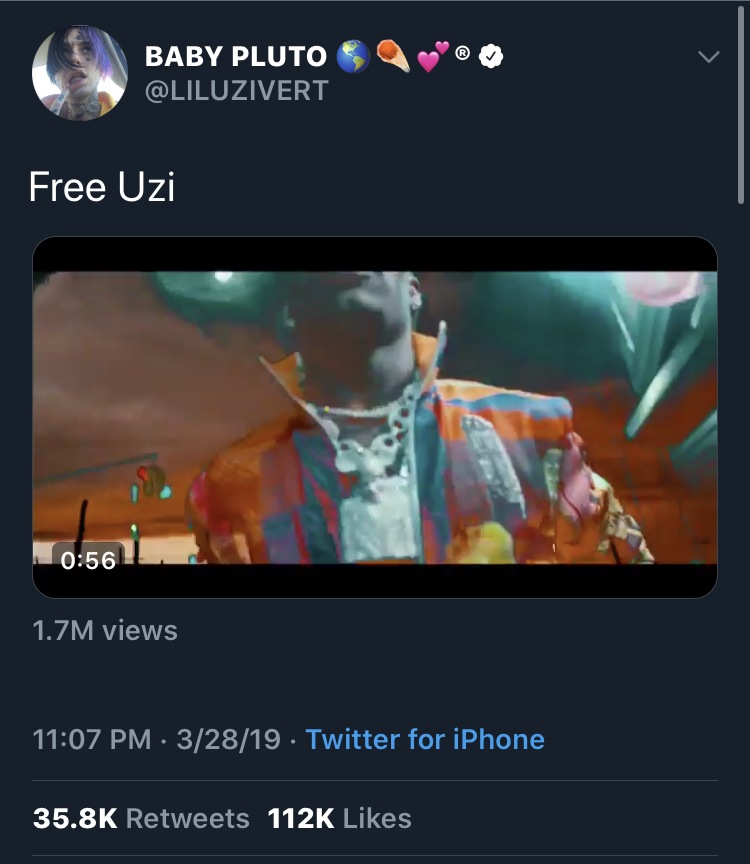 The rapper has returned to Earth and washed up on a beach in the beginning of "Urgency." Lil Uzi Vert is no longer Baby Pluto nor Renji, but he's back has Lil Uzi Vert.  "Urgency" touches the same wounds and scars like "The Way Life Goes" from 2017's LUV IS RAGE 2. "You flood my brain, them chemicals made me heartless / I'm the one that's normal, don't understand how you mosh it" rapped Lil Uzi Vert, then Syd complements with, "My exes, I think they were bad luck, /  yeah, I promise you gon' be the last one, yeah." 
The UFO might be a symbol for all toxicity in life. At the end of the song, the rapper receives a phone call. In the beginning of "Venetia," the rapper proclaims: "Lil Uzi Vert, to be exact (Oh)/And I'm not from earth, I'm from outer space (Woah, let's go)" Lil Uzi Vert is back. He just needs to finish the mission. "Secure the Bag" seems like a mere loading scene for the finale. In the end of the song, Lil Uzi Vert picks up an inaudible phone call – alien sounding language. "I don't know, bro, I'm trying to figure it out, nothing's making sense/Bro, I gotta drop this album, all this bro," said Lil Uzi Vert. Then next song, "I don't really care 'cause I'm done;" a sequel to the 2017 monster hit, "XO Tour Life."  "P2" was a surprise, because it is not often rappers make a sequel to their biggest songs in his career. "P2" still talks about the theme of a relationship that was not beneficial for both partners.  Lil Uzi Vert has to return to Planet Earth with a banger, and he also has to return to the rap game with a banger. 
The story of Eternal Atake is told.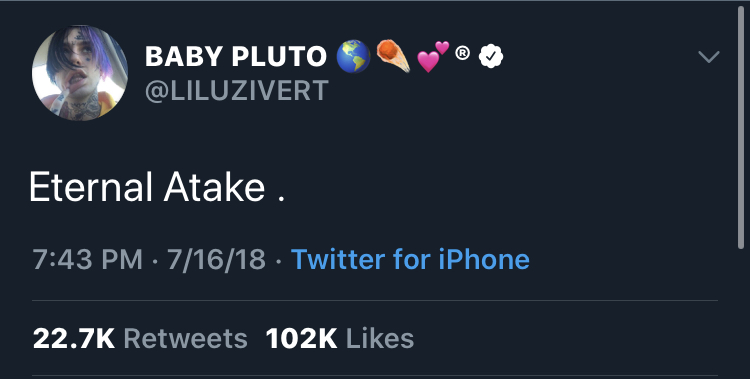 Eternal Atake could just be a simple story about the rapper being abducted, but Lil Uzi Vert and the genre of rap has been through so much (the death of Lil Peep, XXXTENACION, Mac Miller, and Juice WRLD) since the release of LUV is Rage 2. Maybe, the UFO symbolizes the constant traps in life and its cruelty.  The UFO could be addressing escaping poverty and racism: "They say 'Why your chain it look like a choker?'/That's for the slaves that had to wear the noose," rapped Uzi on "You Better Move." Lil Uzi Vert is escaping from something…maybe, himself…. "And I'm sorry for everything I ever said, yeah/I'm sorry if you were misled, yeah." The UFO can embody many things, but at the end of the experience, you're different. You're an alien.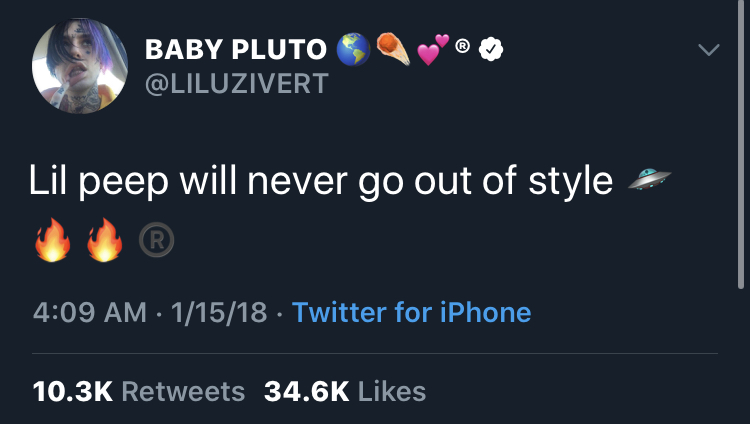 Rating: 7/10 ( EA was worth the wait.)
Ranked Best Tracks:
Bigger Than Life

Venetia 

Secure the Bag

You Better Move 

Celebration Station 

Pop

Futsal Shuffle 2020

Homecoming 

Silly Watch 

Chrome Hearts Tags 

Baby Pluto

Lo Mein

Bust Me

I'm Sorry 

Urgency

P2

That Way

Prices