RJ's Top 10 Movies of 2021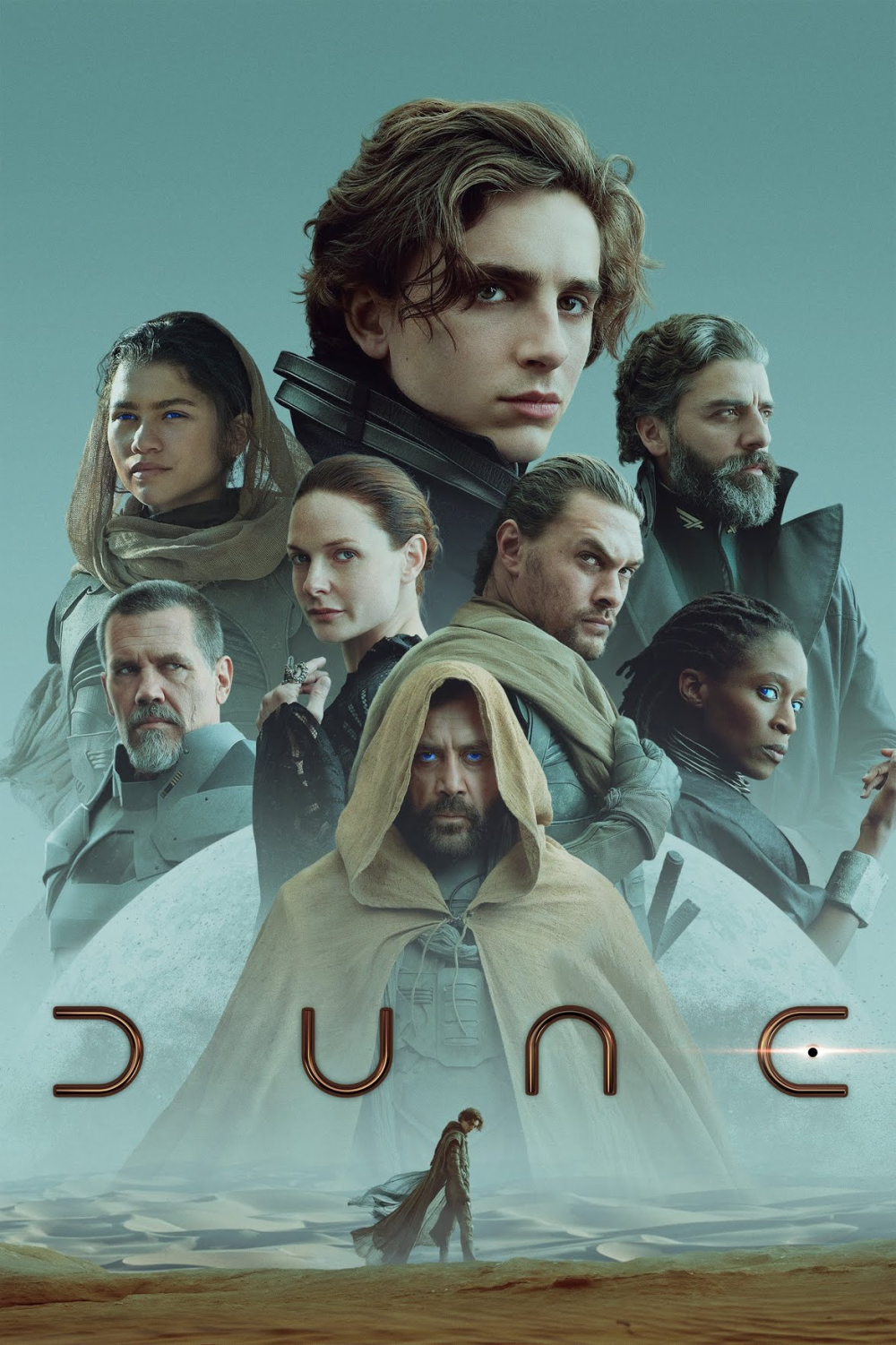 1. Dune – Directed by Denis Villeneuve
A remake of the 1984 sci-fi classic, Dune is a visual masterpiece. From cinematic shots of seemingly alien landscapes to incredibly simple yet effective special effects portraying major ideas in the movie. Starring Timothée Chalamet as Paul Atreides the movie delves into its version of boy becoming man. It's complex storytelling and tense tone make it an attentive watch. So many movies now-a-days you can just tune out and be able to understand the entire story. Not with Dune, this movie requires your full attention for the entirety of the film and will keep you on the edge of your seat until the very last image. 
---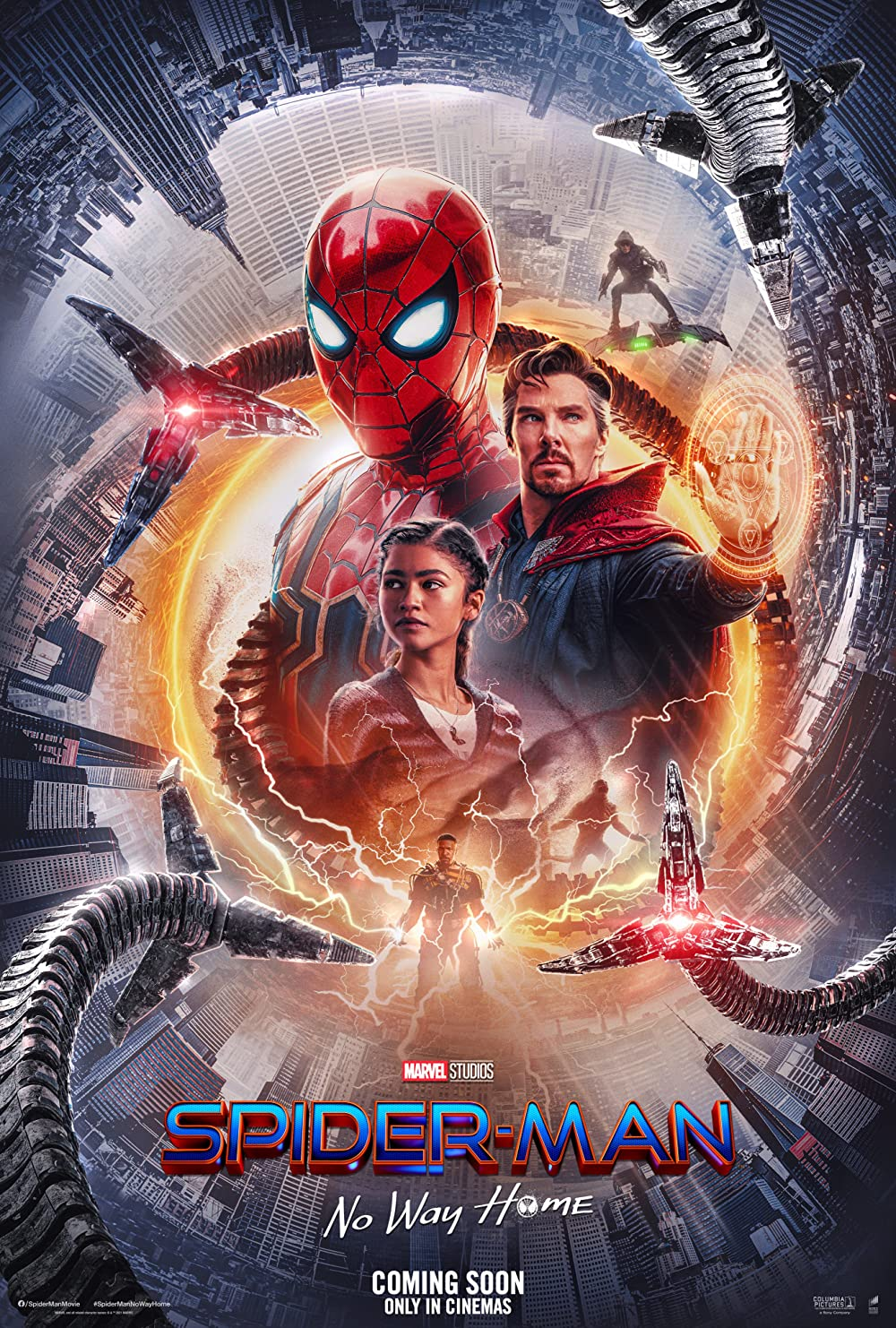 2. Spider Man No Way Home – Directed by Jon Watts
Marvel movies are arguably the most popular and anticipated movies every year among young adults and adults alike. No Way Home definitely delivered on its promise to fans to be the greatest Marvel movie by far. From incredible writing incorporating stories from different universes to a masterful cast who perfectly portray their individual characters from different time periods. Tom Holland is the most "teen" Spiderman in all of the depictions and he plays that character extremely well providing a superhero's view to true teen problems such as going to school and applying to college. A perfect watch for the entire family I definitely recommend seeing this movie. It is the perfect meld of content for new Marvel lovers and for those looking for a bit of nostalgia from their better days.
---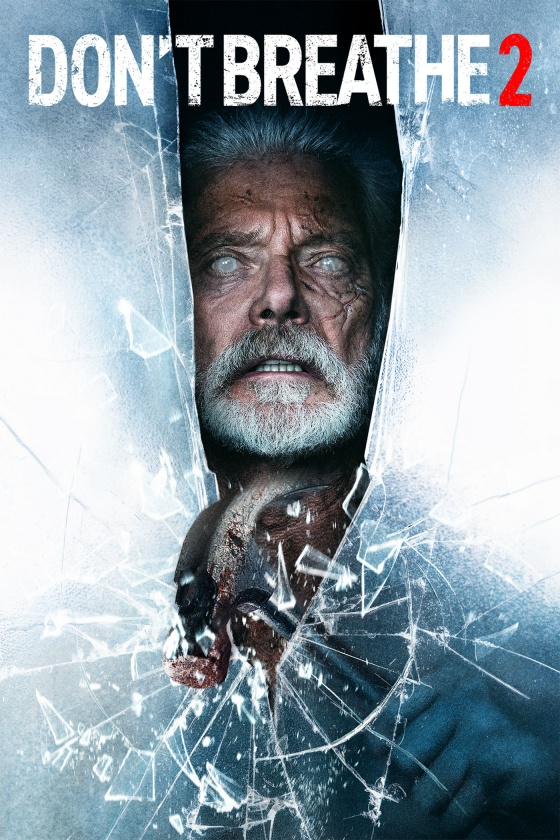 3. Don't Breathe 2 – Directed by Rodo Sayagues
2021 was a pretty big year for the horror genre. Lots of sequels and remakes to fan favorites as well as a few standalone films that contest those that are considered classics. Don't Breathe 2 is a sequel to the home-invasion drama Don't Breathe that was released in 2016. Again starring Stephen Lang as "The Blind Man," Don't Breathe 2 explores him as a "hero" as opposed to the main villain. This movie is a suspenseful experience and will have you rooting for a character you were once shaming. Definitely not friendly for kids, this movie is perfect for a late Friday night when you're looking for something to keep you up longer.
---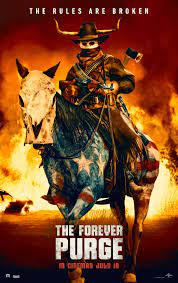 4. The Forever Purge – Directed by Everado Valerio Gout
Like I said, 2021 was a big year for horror movies but it was also a big year for socially aware movies. You will never get a more socially aware movie than The Forever Purge with its exploration of systemic injustices, class, and race in America. The most unsubtle horror movie I have ever seen. If you're looking to see an egregious number of people die then this is the movie for you. It is a respectable continuation of the series that started all the way back in 2013. This is the fifth installment of the series with a short TV series airing on the USA network. You could binge these entire films within a weekend and be entirely disgusted with society by Monday.
---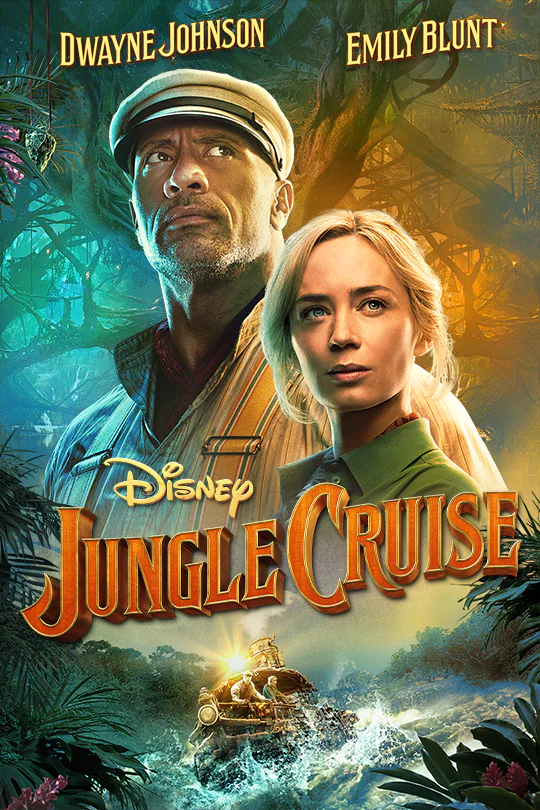 5. Jungle Cruise – Directed by Juame Collet-Serra
Disney also had a big year in 2021 with its star live action release being Jungle Cruise starring Dwayne "The Rock" Johnson and Emily Blunt. This is an incredible comedy about a journey down a river to seek adventure. Perfect for the entire family this movie is packed with witty laughs for the kids and their parents as well as a healthy dose of action. Plus you get the bonus of seeing the two magnificent and award winning leads do what they do best which is entrance their audience in their story.
---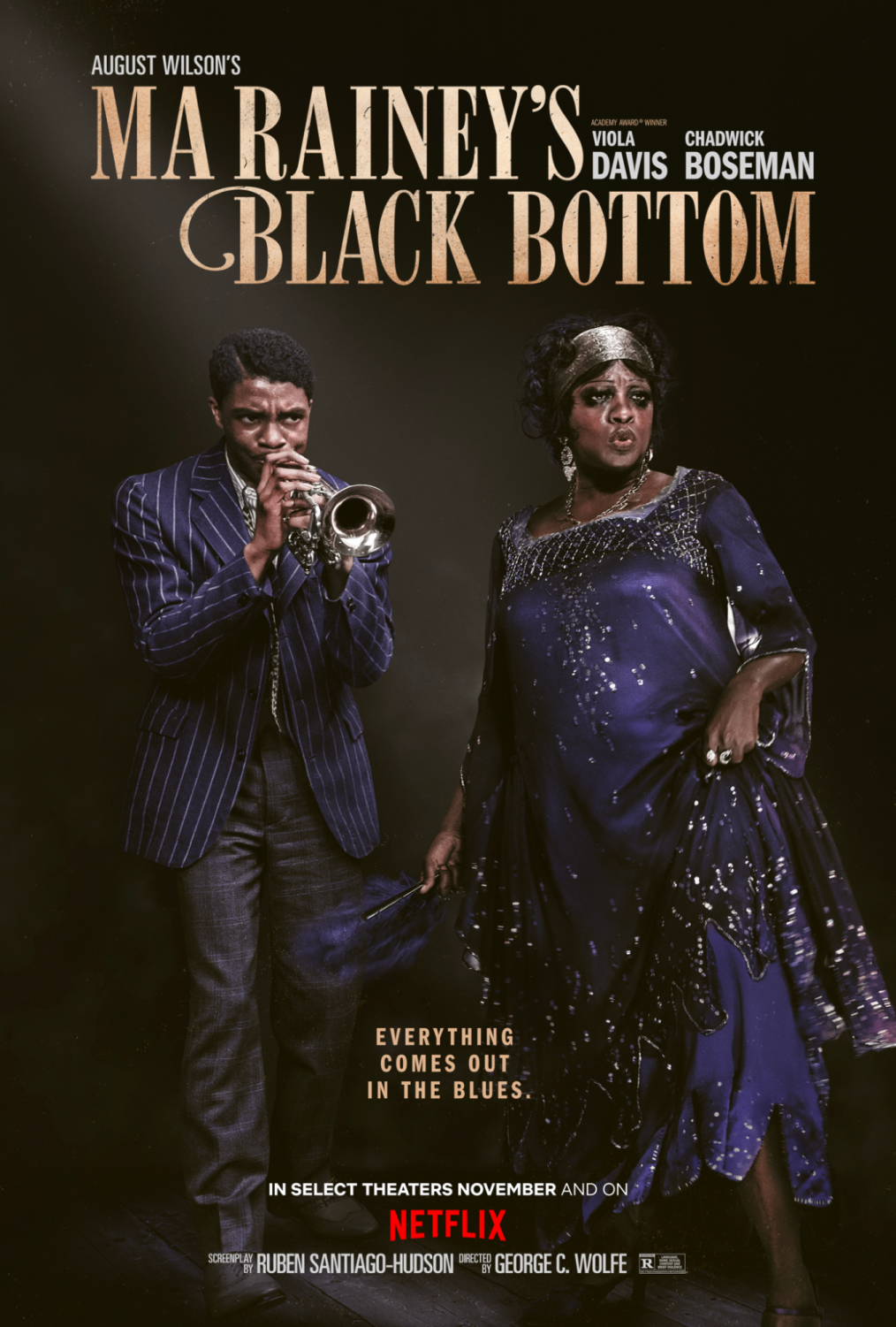 6. Ma Rainey's Black Bottom – Directed by George C. Wolfe
This movie technically came out at the end of 2020 however I watched this at a New Year's party last year and was completely captivated by the story. Starring Viola Davis and the posthumous debut of Chadwick Boseman Ma Rainey's Black Bottom is the story of a famous black singer in the Jim Crow era with her jazz band. Her trumpeter, Levee (Chadwick Boseman's character) is dead set on playing his own music and making it big in the city but as reality hits these characters struggle to face it. This movie is dramatic, relevant, gut-wrenching, and tense and you have to trust that the slow build up will lead to a masterful and meaningful ending.
---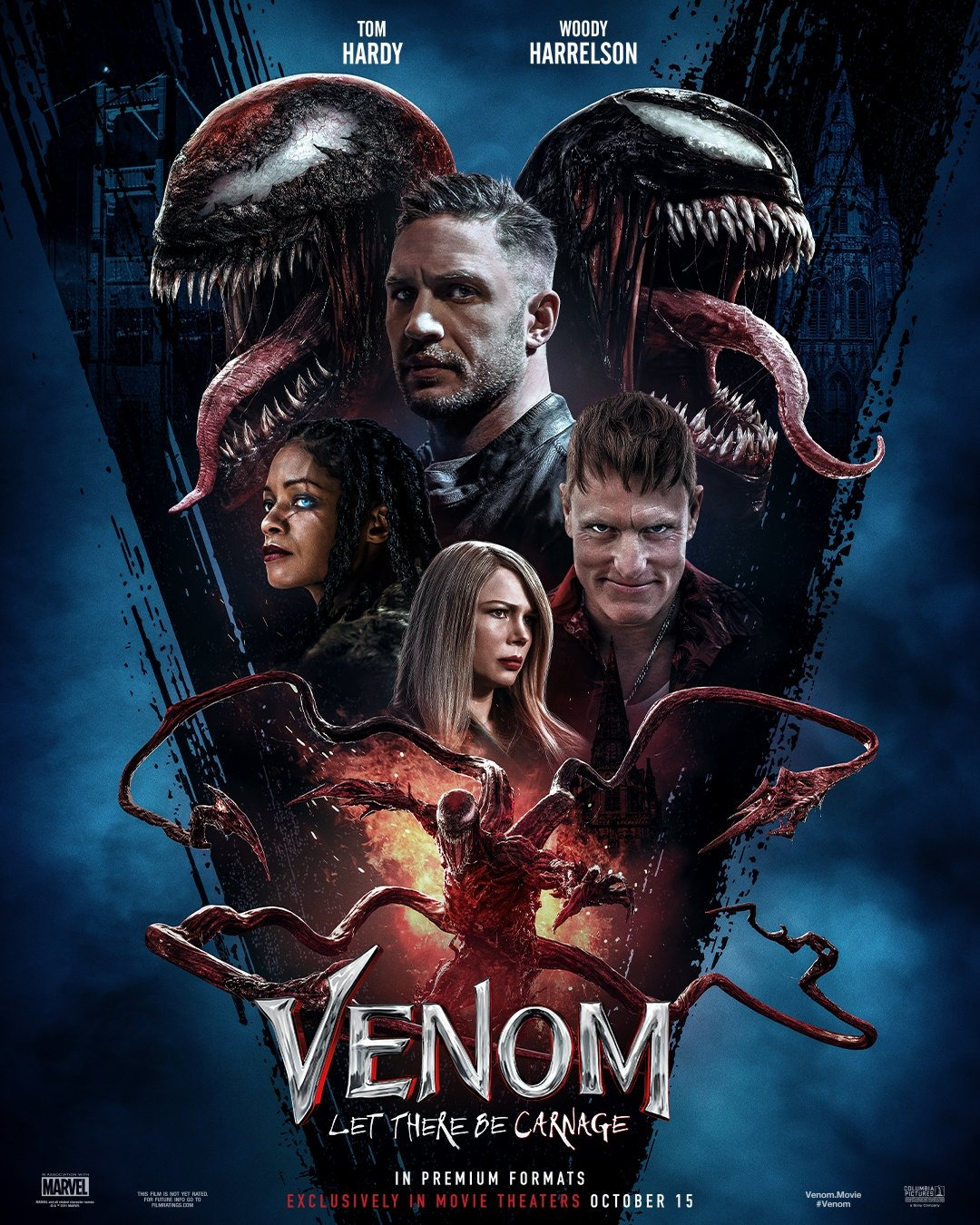 7. Venom: Let There Be Carnage – Directed by Andy Serkis
The anticipated sequel of the 2018 antihero movie Venom, this movie perfectly portrays the dysfunctional throuple. If you are looking for the greatest relationship drama of the year then this is it from the main villain, his symbiote, and his wife to the main hero, his symbiote, and his ex-fiance. That's not the only thing to this movie though as it has some satisfying action sequences and some top notch acting from the lead Tom Hardy. More importantly this movie perfectly sets up a crossover event that will have audiences lined up outside of the theater for days.
---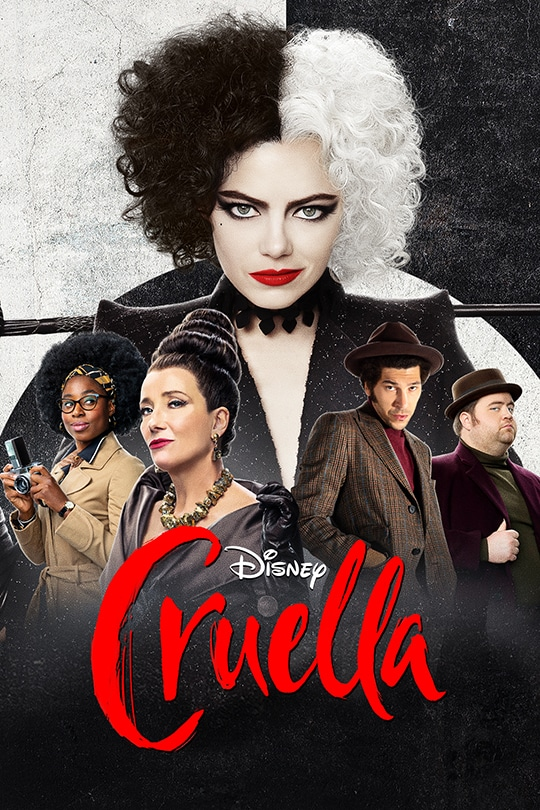 8. Cruella – Directed by Craig Gillespie
Antihero movies have become popular within the last five years and Disney is the master of making them. Starting with Maleficent, Disney has perfectly described how their villains' depressing downfall from heroism occurs. Cruella depicts a juxtaposed version of the stereotypical Disney movie story. One parent passes and that child is left to fend for themselves in their own unique way. Estella, or Cruella, played by Emma Stone decides to do this in the way of thievery and manipulation with her best friends. Her revenge plot against the devious Baroness is a relevant and well told story of revenge and change for a villainous character.
---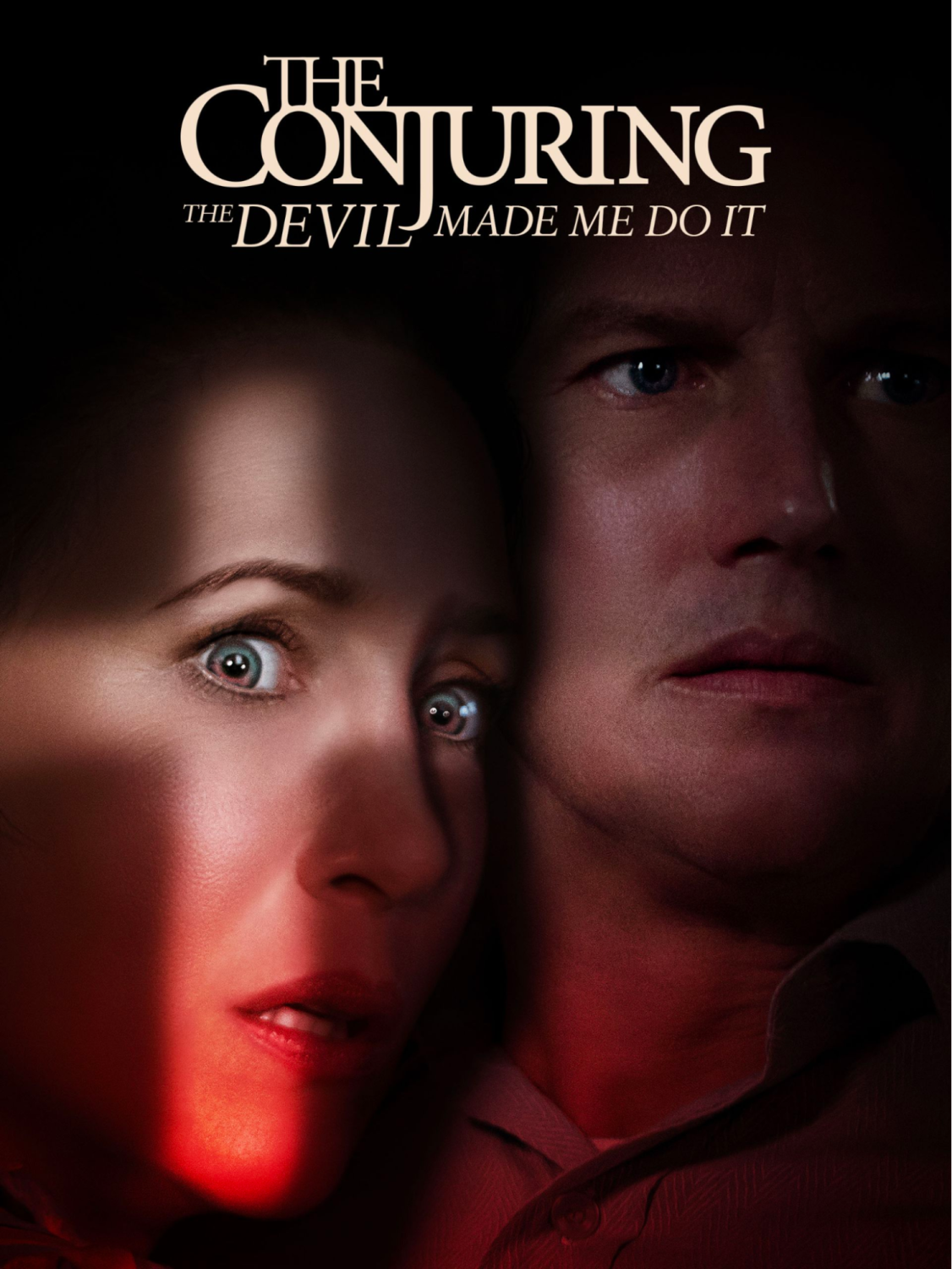 9. The Conjuring: The Devil Made Me Do It – Directed by Michael Chaves
A classic of the horror genre, The Conjuring universe is a dynamic and complicated universe that depicts a series of possessions and demonic entities over time. Continuing the fictional story of two real people, Ed and Lorraine Warren (played by Patrcik Wilson and Vera Farmiga), the only demonologists recognized by the catholic church. In this installment they attempt to possess the courtroom and prove that demonic possession is a reasonable argument to plea in the case of a murder. This movie will attach you to its characters like a demon and will hold on to you until the very end. Highly recommended. 
---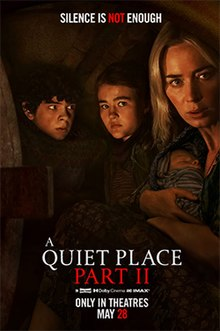 10. A Quiet Place Part II – Directed by John Krasinski
Again starring Emily Blunt, this amazing thriller follows the beloved Abbot family as they attempt to survive in this dangerous new world. This 21st Century attempt at a silent movie is far louder than its predecessor and explores family values in an apocalyptic setting. This movie will have you so angry at the idiotic decisions of the preteen characters and standing on your feet during the tense moments. It truly is a cinematic masterpiece of the new age and perfectly explores human reaction in an impossible situation. Whether you're enjoying a date night with your significant other or looking for something to watch with the whole family this film quenches all of those needs.
Leave a Comment