Best of the Decade: Ten Years of DHS News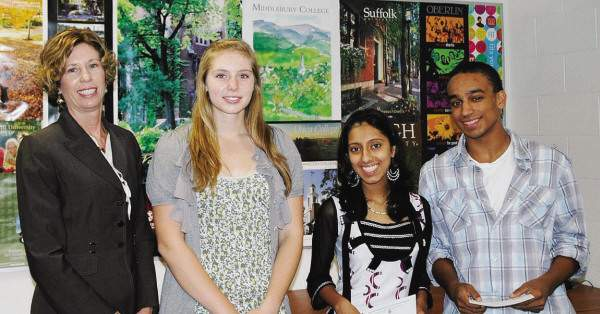 2010 – To replace retiring principal Donna Dimery, DHS welcomed its first principal of the 2010's: Kerry Lynch. Formerly a teacher and student support supervisor at Lowell High School, Ms. Lynch was approved by the superintendent and began in 2010. Coming from a larger school district (Lowell had an enrollment of 3,400 compared to DHS's 1,200), Lynch was excited that Dartmouth was "big enough to do a lot of exciting things," but also "small enough to have a positive influence on people."
Further Reading: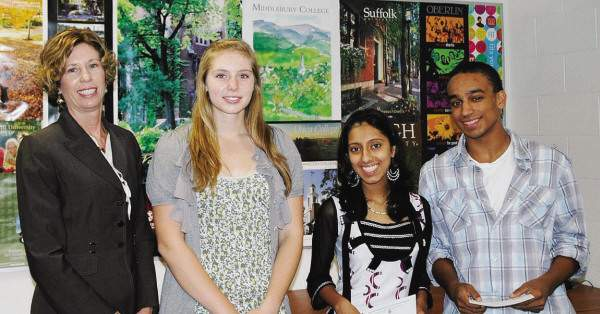 ---
2011 – This year's Mr. Dartmouth competition saw a record turnout, with 17 competitors. Among them was crowned one Taylor Lomba. Lomba is also notable for his breakdancing. In 2009, he set the Guinness World Record for most backspins, at 52. He ended up attending Brown University, and shares the virtues of building an identity through dance. Watch his TED Talk here:
TEDx - YouTube
In music news, the band won a USSBA Division V National Championship, neither the first nor the last win in the band's decorated run. Watch their show here:
YouTube
---
2012 – In January of 2012, a 21-year old DHS alumnus broke into the school and set fire to a prop on the stage, causing over $100,000 in damages to lighting, curtains, and the stage itself, and disrupting activities for the rest of the school year. After the arson, he fled to Paris, according to police. He was arrested in connection with the crime.
Further Reading:
Police charge 21-year-old with Dartmouth High School fire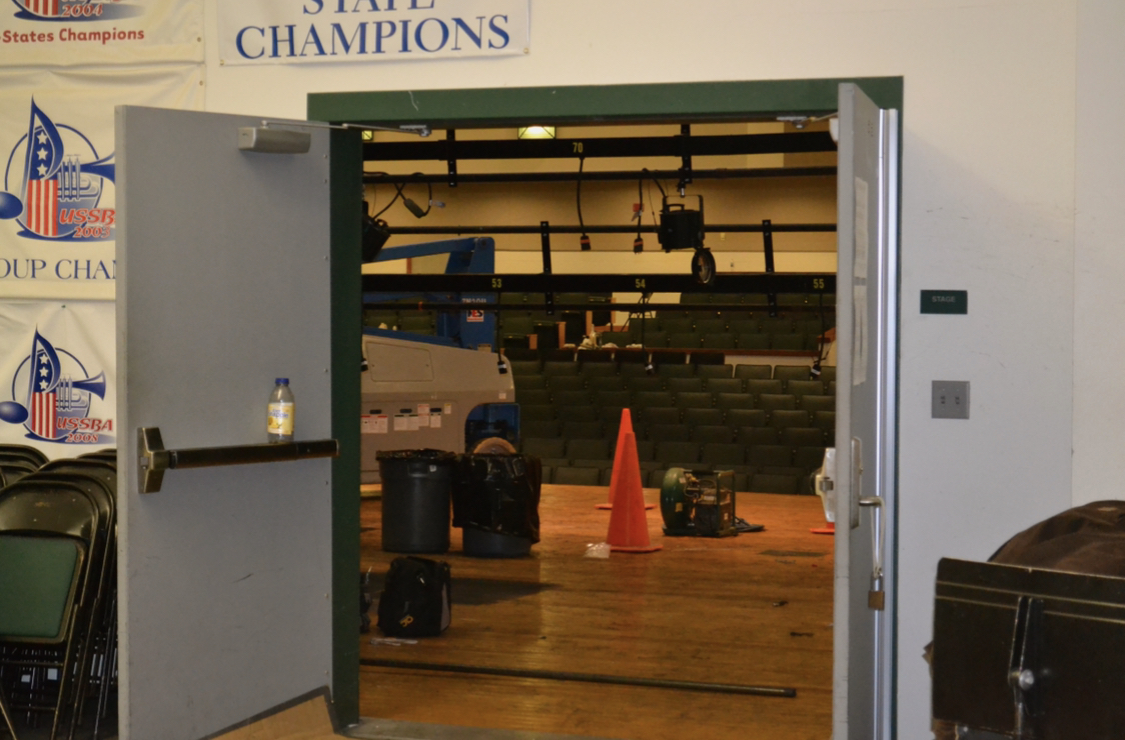 ---
2013 – Due to a confluence of events (namely, a blizzard), the last day of school for the 2012-2013 year was on June 27, the latest in recent memory. 
More notably, this year also marked the first of DHS's a cappella group, Harmonix. Founded under chorus teacher Juan Rodriguez during a time when TV shows like Glee and the movie Pitch Perfect were very popular, and saw 40 students initially audition. The group has had continued success 6 years on, singing for teacher birthdays, school functions, and even on WGBH's Sing That Thing! competition. 
Further Reading: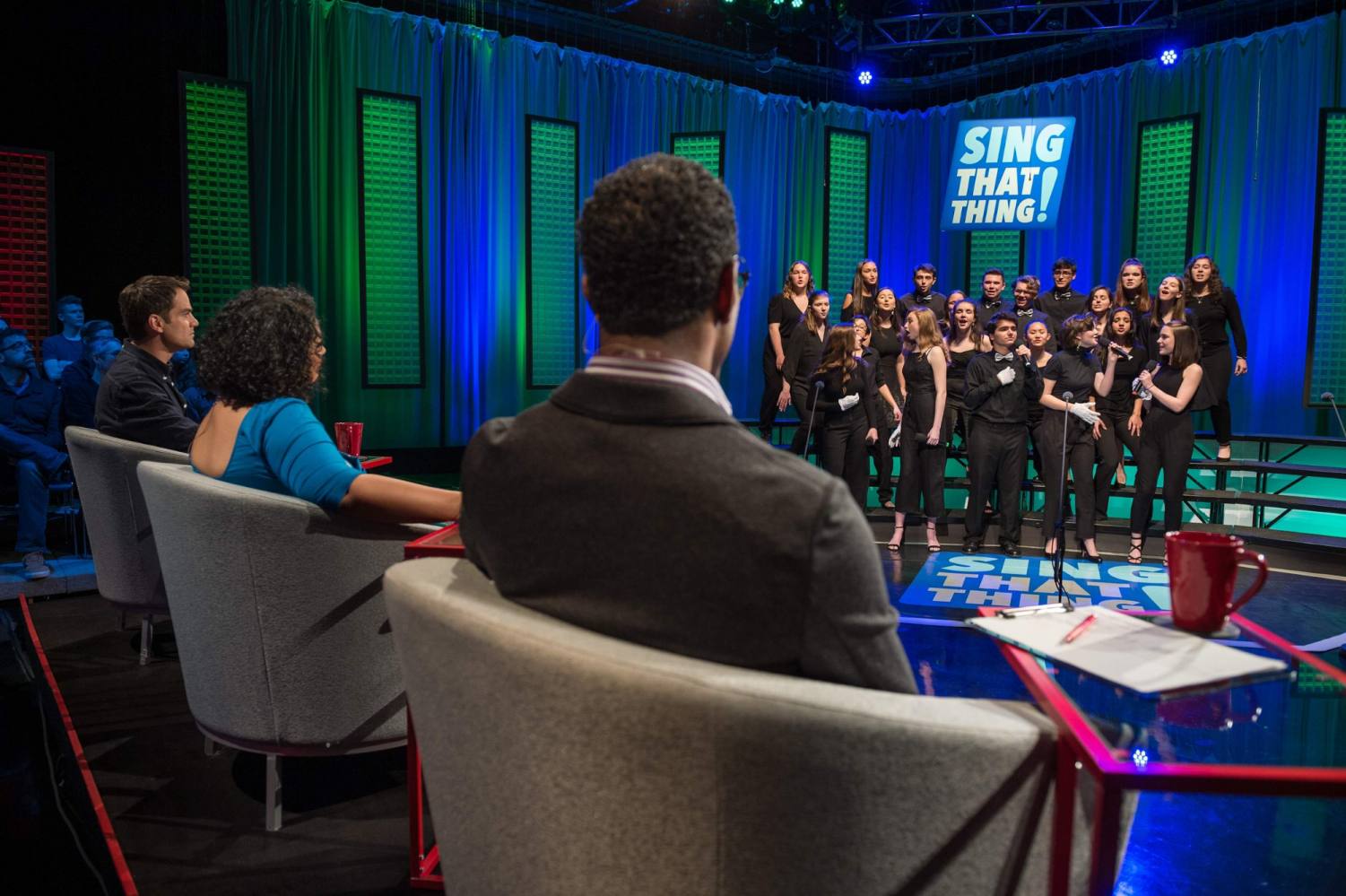 ---
2014 – As principal Kerry Lynch left Dartmouth, eyes turned to DHS's second principal of the decade, Dr. John Gould. His arrival was greeted positively, with hope and promise of an administration willing to listen to students after the TSA-inspired Lynch administration. Unlike the search for principal Thibault, student representatives were present on the search committee.
In sports highlights, the varsity football team competed against Melrose High in a rainy, fan-filled Gillette Stadium to secure their first Division III championship in over 30 years. Head Coach Rick White was named NE Patriots Coach of the Year for leading the team to glory.
Further Reading:
New principal John Gould takes the reins
Dartmouth's Richard White named NE Patriots Coach of the Year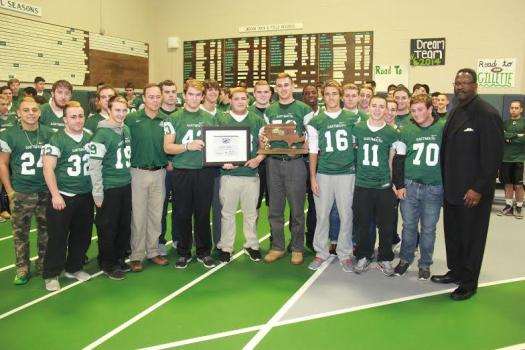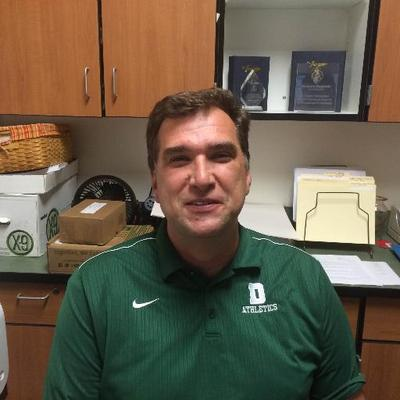 ---
2015 – Dartmouth's football team won their second straight Division III state championship. They competed against the same team as the year before, Melrose High, and won 26-21. Senior and star running back Chris Martin, who led the team's success, was named Massachusetts Division 3 Player of the Year, Standard Time Offensive Player of the Year, and Sportsnet Super Bowl MVP.
This year also saw a scandal around a key part of graduation for the Class of 2015: robes. In previous classes, girls received white robes and boys wore green. However, in an environment increasingly tolerant of those bucking traditional gendered situations, the decision was made to have all students wear green, which many female students expressed disappointment with. 
Further Reading:
High School Football: Dartmouth Indians ring in their 2015 state championship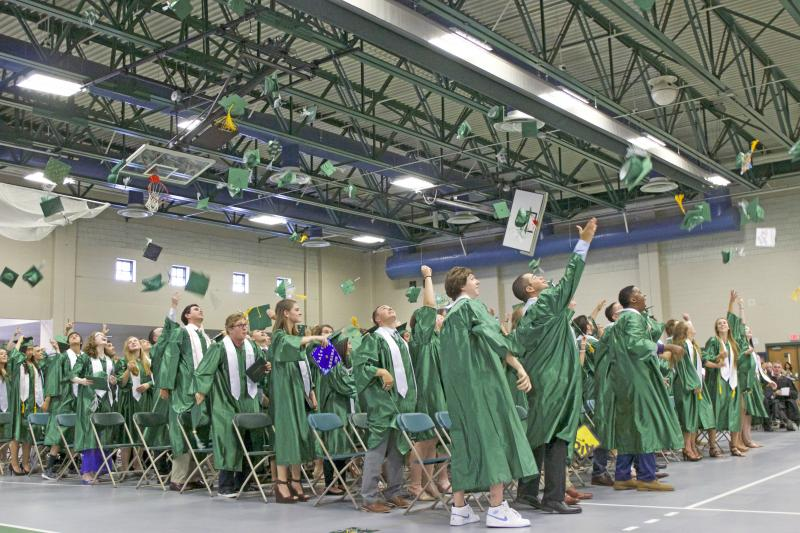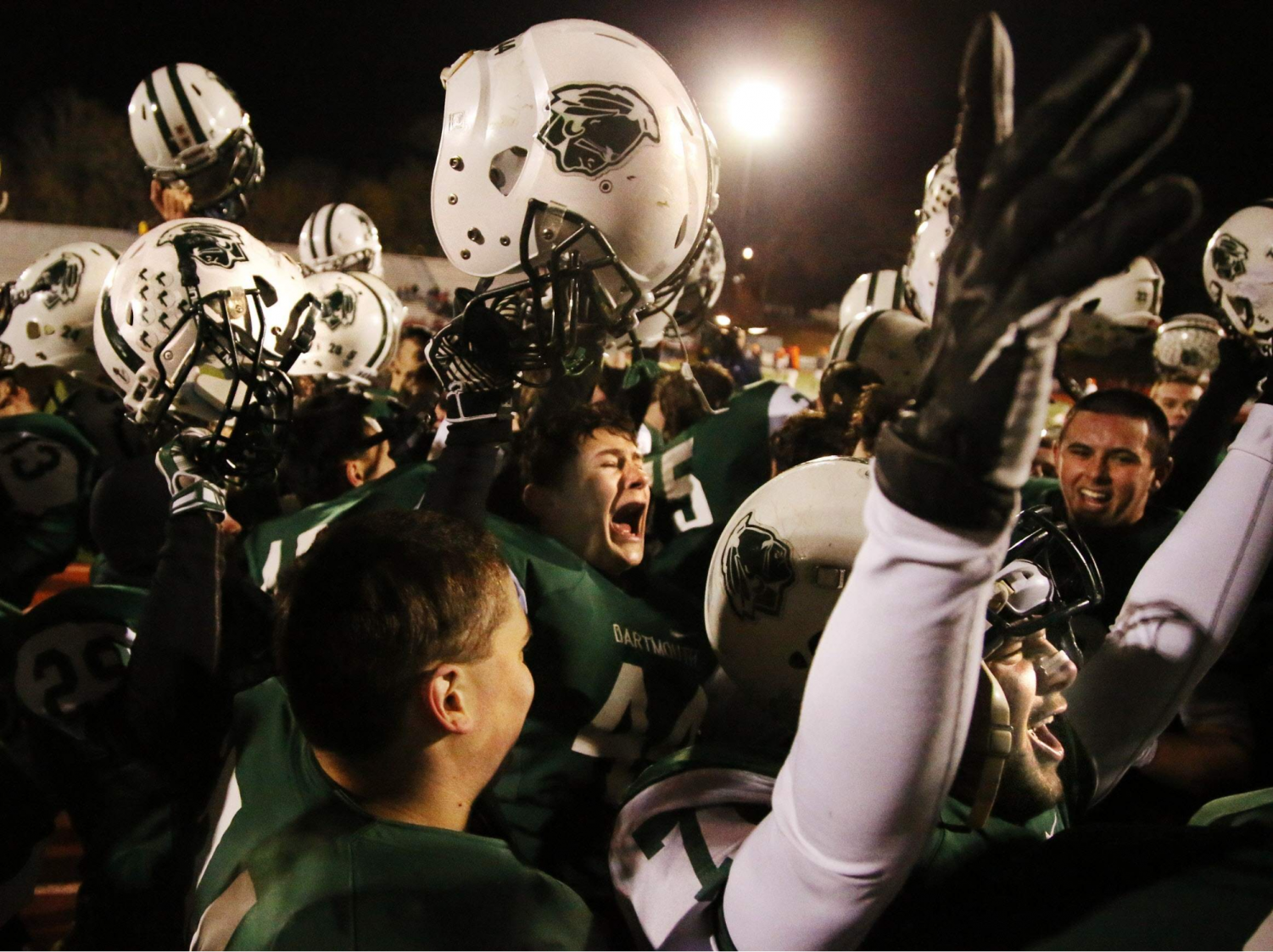 ---
2016 – A bomb threat in March of this year ended with no casualties, except for some people's patience. When Principal Gould initiated a shelter-in-place protocol designed for low-level threats, many angry parents just wanted to dismiss their children. Multiple other schools all received the same robo-call bomb threat, and most of them chose to evacuate.
Under the guidance of teachers Elizabeth True and Hilaria Sousa, Dartmouth also hosted its first TEDx event, with the theme "Languages Enrich Your Mind." One of the presenters was then-senior and current World History teacher Megan Lizotte. The event is very popular, and gives students a unique opportunity to share their knowledge with the school community.
Further Reading:
Dartmouth High School students OK after bomb threat
DHS hosts its first TEDx event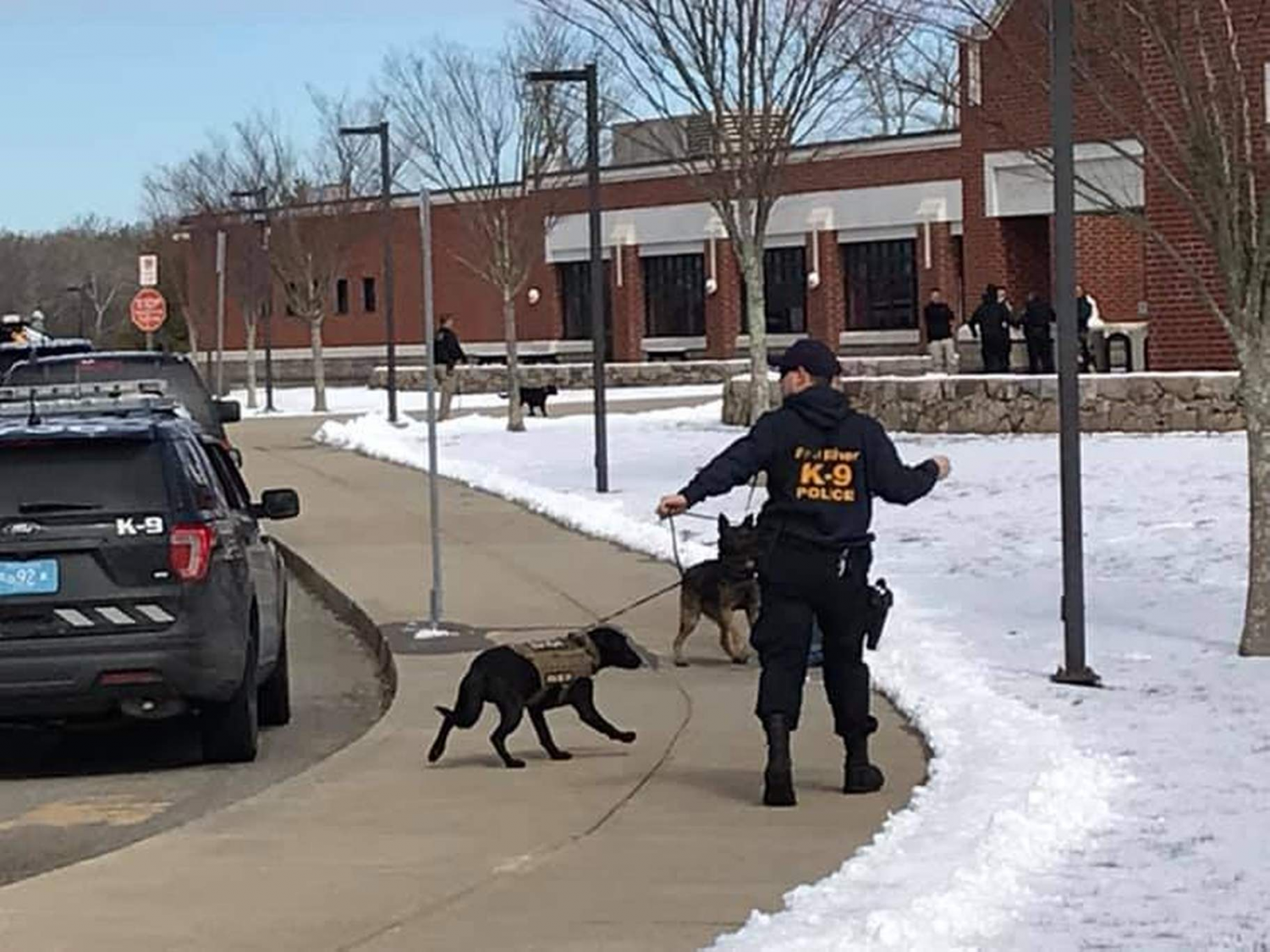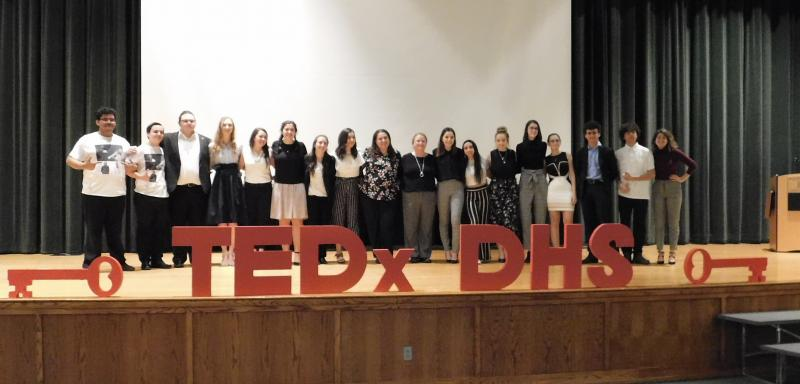 ---
2017 – To start this school year, DHS welcomed its third principal of the decade, Ross Thibault, formerly of Oxford High. There was fear that policies such as a cellphone ban, return to harsh dress policies, and keeping backpacks in lockers during class, rather than in classrooms would follow in his wake, but fortunately, none of these came to pass. Interestingly, even as Dr. Gould's goodbye mentioned that he was proud to have built a student-centered school, Mr. Thibault's introduction includes his desire to do the same. "I'm hoping to help build a school that's focused on putting students first," he said.
Further Reading:
Transition: A conversation with new principal Ross Thibault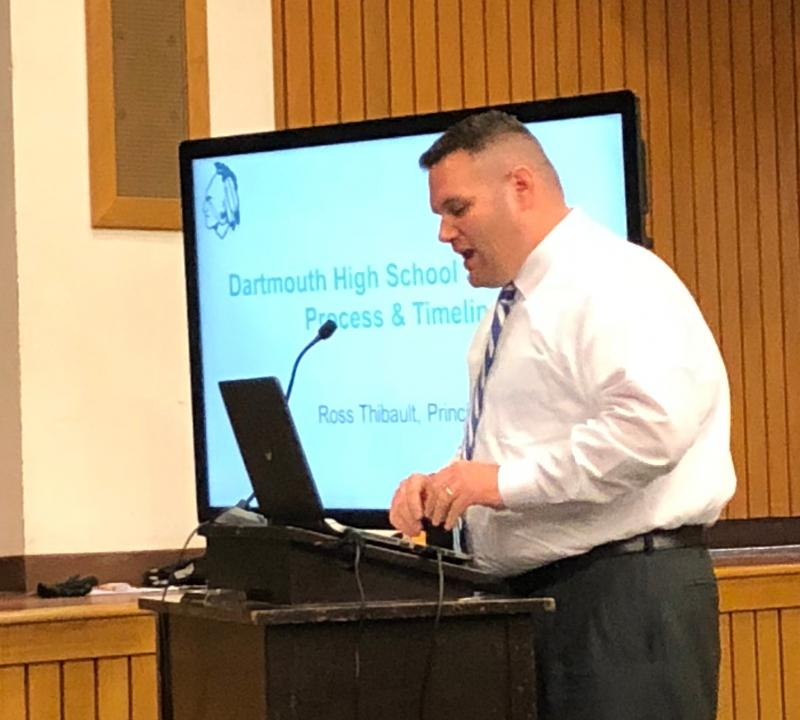 ---
2018 – After years of discussions about the high school's block schedule, the block arrangement was finally canned for the 2018-19 school year, in favor of a seven-period day with year-long classes. While students preferred the lighter class load of the block schedule, the argued merits of the seven-period schedule included the chance to build year-long relationships with teachers, less time between classes for cumulative subjects like math and language, common planning time for teachers, and better standardized testing results.
The administration also rolled out the One-to-One initiative this year, where every student in the high school received a personal Chromebook laptop. Despite criticisms of the devices' durability and performance, the presence of computers in every class has had a significant positive impact on teaching, learning, and student productivity here at Dartmouth High.
Further Reading:
New Schedule: What you need to know 
New Schedule: It's an Adjustment
What some students have to say about Chromebooks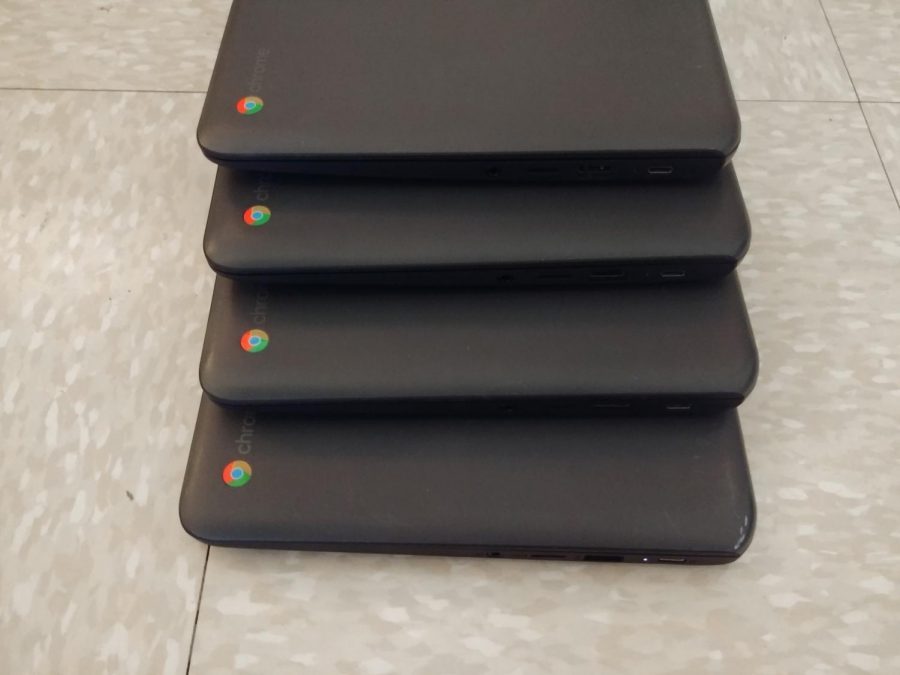 ---
2019 – Further displaying Dartmouth's wealth of co-curricular excellence, the marching band this year won a fourth straight USBands Division 5 National Championship. This is the last year in the era of director William Kingsland, who has led the band to consistent success over more than 30 years of service and grown a district-wide music program with healthy groups at all schools and of all varieties.
 The high school also debuted yet another schedule for the 2019-20 year, this time with a rotating set of classes. Students still have their academics for the full year, but rather than have all of the classes every day, two drop in a rotating pattern. This schedule also introduced the PASE period, a free 45 minutes where students can meet with teachers, de-stress, or catch up on work. 
Further Reading:
Dartmouth band wins 4th consecutive national championship 
First Takes on the New Schedule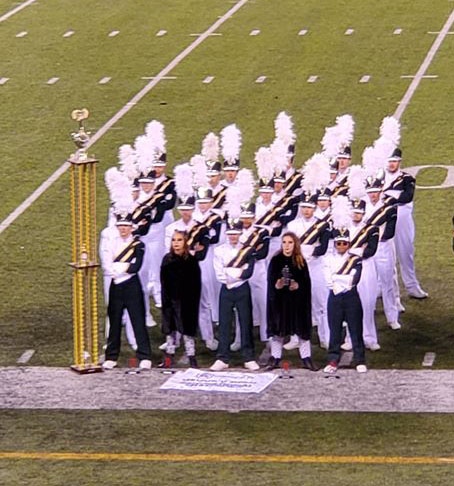 Leave a Comment